My Blog
Posts for: October, 2017
By Rolin Hills Dental Care, Inc. P.C.
October 27, 2017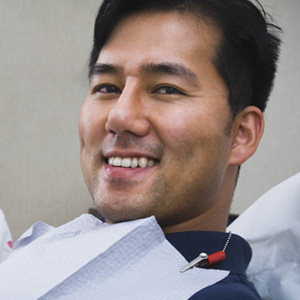 The next time you visit your dentist you might see an item quite different from the other dental instruments and equipment in the office: a blood pressure cuff. Checking blood pressure is becoming a more common occurrence in dental offices across the country.
Abnormal blood pressure and some of the medications used to treat it are often a factor in some dental procedures, particularly if anesthesia is involved. But your dentist may also check your blood pressure for another reason: dental visits represent another avenue to screen for this condition that increases the risk of serious health problems.
Undiagnosed high blood pressure is a prevalent but often "silent" problem because the early stages of the condition may not display any symptoms. Many people first become aware they have an issue only after a blood pressure check at their family doctor, pharmacy or a health fair, for example. Otherwise, they could go months, even years without this vital knowledge about their health.
But while people may only visit their doctor once a year (or less) many see their dentist much more often, even twice a year, for routine cleanings and checkups. Including blood pressure screenings as a routine part of dental treatment could alert patients to a potential issue much earlier than their next doctor's visit.
In fact, one study published in the Journal of the American Dental Association looked at a group of dental patients with no reported heart disease risk and who had not seen a doctor in the twelve months before their dental visit. During their visit their blood pressure was checked. Of those then referred to a physician for an abnormal reading, 17% learned for the first time they had an increased risk of cardiovascular disease.
It's estimated about 80 million Americans have some form of cardiovascular disease and many don't even know it. Diagnosing and controlling high blood pressure is a key factor in treating these life-threatening conditions. And many dentists are joining the fight by making this simple screening method a part of their dental care services.
If you would like more information on blood pressure screening, please contact us or schedule an appointment for a consultation. You can also learn more about this topic by reading the Dear Doctor magazine article "Monitoring Blood Pressure: What you don't know can hurt you."
By Rolin Hills Dental Care, Inc. P.C.
October 12, 2017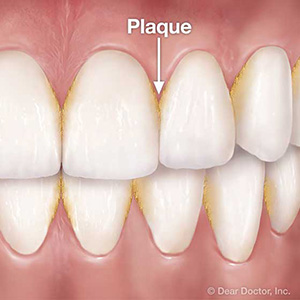 The American Dental Hygiene Association has designated October as National Dental Hygiene Month. Good dental hygiene is the best weapon against your mouth's number one enemy: dental plaque.
Plaque, a sticky biofilm that forms on your teeth, is an accumulation of bacteria, other microorganisms, food debris, and other unpleasant components. It can make your teeth feel fuzzy or slimy. And worse, the bacteria in plaque can lead to tooth decay and gum disease.
The best way to keep plaque at bay is by brushing your teeth twice a day and flossing once a day. But even though you can remove much of the plaque in your mouth with a toothbrush and dental floss, there are nooks and crannies that are hard to access with these basic oral hygiene tools.
Staying on top of dental plaque is an ongoing challenge. Immediately after teeth are cleaned, plaque starts to form again. And the longer plaque stays on teeth, the thicker it grows. Minerals in saliva become incorporated into the biofilm. As plaque takes on more minerals, it becomes calcified. This is when it hardens into calculus, or tartar. At this stage, tooth-brushing and flossing cannot disrupt the hardened layer of buildup, sometimes visible as yellow or brown deposits around the gum line.
This is why it's important to schedule regular professional dental cleanings. At the dental office, we have special tools to remove tartar and get at those hard-to-reach places that your toothbrush and floss may have missed. If you have questions about dental hygiene, plaque control or another oral health issue, we are happy to talk with you. We are your partners in fighting plaque for a bright, healthy smile!
Read more about the topic in the Dear Doctor magazine article "Plaque Disclosing Agents."