My Blog
Posts for: June, 2018
By Rolin Hills Dental Care, Inc. P.C.
June 20, 2018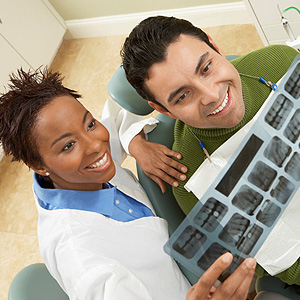 In the early Eighties, dentists began noticing symptoms among a few patients that indicated something far more serious. They were, in fact, among the first healthcare providers to recognize what we now know as HIV-AIDS.
Today, about 1.2 million Americans have contracted the Human Immunodeficiency Virus (HIV). It's a retrovirus, somewhat different than other viruses: it can invade immune system cells and hijack their replication mechanism to reproduce itself. Untreated it eventually destroys these cells to give rise to the more serious, life-threatening disease Acquired Immunodeficiency Syndrome (AIDS).
Thanks to antiretroviral drugs, most HIV positive patients live somewhat normal lives and avoid the more serious Acquired Immunodeficiency Syndrome (AIDS). But while antiretroviral therapy effectively inhibits the action of the virus, it isn't a cure — the virus is a permanent resident of the body and can still affect health, especially in the mouth.
In this regard, one of the more common conditions associated with HIV is Candidiasis, a fungal infection also known as thrush, which causes cracking of the mouth corners and lesions or white patches on the surface of the tongue or roof of the mouth. HIV patients may also experience limited saliva flow that causes dry mouth (xerostomia) with effects that range from bad breath to a higher risk of tooth decay.
The most serious effect, though, of HIV on oral health is the body's lower resistance to fight periodontal (gum) disease. HIV patients are especially susceptible to a severe form known as Necrotizing Ulcerative Periodontitis (NUP), a sign as well of immune system deterioration and the beginning of AIDS. This painful condition causes gum ulcerations, extensive bleeding, and the rapid deterioration of gum attachment to teeth.
If you or a family member is HIV positive, you'll need to pay close attention to oral health. Besides diligent brushing and flossing, you or they should also regularly visit the dentist. These visits not only provide diagnosis and treatment of dental problems, they're also an important monitoring point for gauging the extent of the HIV infection.
Taking care of dental problems will also ease some of the discomfort associated with HIV. Thanks to proper oral care, you or someone you love can experience a higher quality of life.
If you would like more information on oral and dental health for patients with HIV, please contact us or schedule an appointment for a consultation.
By Rolin Hills Dental Care, Inc. P.C.
June 10, 2018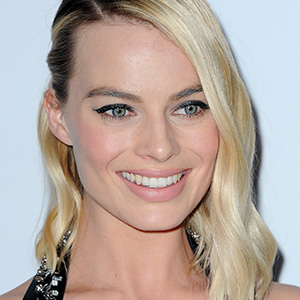 On the big screen, Australian-born actress Margot Robbie may be best known for playing devil-may-care anti-heroes—like Suicide Squad member Harley Quinn and notorious figure skater Tonya Harding. But recently, a discussion of her role in Peter Rabbit proved that in real life, she's making healthier choices. When asked whether it was hard to voice a character with a speech impediment, she revealed that she wears retainers in her mouth at night, which gives her a noticeable lisp.
"I actually have two retainers," she explained, "one for my bottom teeth which is for grinding my teeth, and one for my top teeth which is just so my teeth don't move."
Clearly Robbie is serious about protecting her dazzling smile. And she has good reasons for wearing both of those retainers. So first, let's talk about retainers for teeth grinding.
Also called bruxism, teeth grinding affects around 10 percent of adults at one time or another, and is often associated with stress. If you wake up with headaches, sore teeth or irritated gums, or your sleeping partner complains of grinding noises at night, you may be suffering from nighttime teeth grinding without even being aware of it.
A type of retainer called an occlusal guard is frequently recommended to alleviate the symptoms of bruxism. Typically made of plastic, this appliance fits comfortably over your teeth and prevents them from being damaged when they rub against each other. In combination with stress reduction techniques and other conservative treatments, it's often the best way to manage teeth grinding.
Orthodontic retainers are also well-established treatment devices. While appliances like braces or aligners cause teeth to move into better positions, retainers are designed to keep teeth from moving—helping them to stay in those positions. After active orthodontic treatment, a period of retention is needed to allow the bite to stabilize. Otherwise, the teeth can drift right back to their old locations, undoing the time and effort of orthodontic treatment.
So Robbie has the right idea there too. However, for those who don't relish the idea of wearing a plastic appliance, it's often possible to bond a wire retainer to the back surfaces of the teeth, where it's invisible. No matter which kind you choose, wearing a retainer can help keep your smile looking great for many years to come.
If you have questions about teeth grinding or orthodontic retainers, please contact our office or schedule a consultation. You can read more in the Dear Doctor magazine articles "Teeth Grinding" and "The Importance of Orthodontic Retainers."