My Blog
Posts for: February, 2020
By Rolin Hills Dental Care, Inc. P.C.
February 20, 2020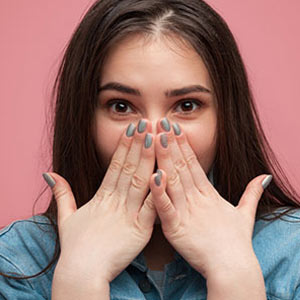 The Millennials, those born around the turn of the Millennium in 2000, are entering adulthood. Like any generation, they have their collective promise—and problems. An example of the latter seems to involve their teeth: an estimated one in three people between the ages of 18 and 34 have some form of tooth decay.
If a recent survey is correct, that may be a result of poor oral hygiene practices. The absence of a consistent, daily habit of brushing and flossing to remove disease-causing dental plaque is the number one cause for dental disease. But a survey of 2,000 millennials found only three in ten brushed their teeth at least once a day with many often skipping brushing for two or more days a time.
Interestingly, more than half of the survey also reported an aversion to dental visits. That will likely need to change if these trends in poor hygiene continue, as aging millennials will eventually need extensive treatment for tooth decay and its close counterpart periodontal (gum) disease to save their teeth. Dental professionals recommend a different dental care track: stop dental disease before it develops. And the key to that is a simple but powerful daily brushing and flossing routine.
This routine should involve brushing teeth up to twice and flossing at least once a day. Brushing should be done with gentle strokes, but include all exposed tooth surfaces (about two minutes to perform a thorough job). Flossing is less popular than brushing, but it's essential for removing plaque between teeth your brush can't reach. To make it easier, you can use pre-threaded floss or a water flosser that removes plaque with a stream of water.
To round out your prevention strategy, you should see a dentist at least twice a year for professional cleanings of hardened plaque deposits (calculus), as well as overall monitoring of your dental health. And if dental visits make you anxious, your dental professional has a number of ways to help you relax.
One thing's for sure: like any other generation, millennials prize both good health and an attractive smile. Adopting a solid oral hygiene lifestyle will do the most to achieve both.
If you would like more information on practicing effective oral hygiene, please contact us or schedule an appointment for a consultation.
By Rolin Hills Dental Care, Inc. P.C.
February 10, 2020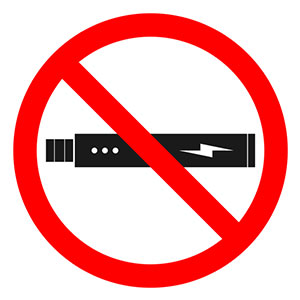 Vaping, the use of an electronic cigarette or E-cigarette, has exploded in popularity over the last few years. But although touted by proponents as a cleaner and healthier alternative to smoking, vaping has also gained recent notoriety with the rise of lung injuries and even deaths linked to the practice.
But long before these headlines of late, dentists were sounding the alarm about vaping in regard to oral health. There are a number of elements associated with vaping that can make it as hazardous to your teeth and gums as traditional smoking.
Nicotine. While vaping and smoking are different in many ways, they do share one commonality: They both deliver nicotine through the lungs into the bloodstream. Nicotine in turn can constrict blood vessels, including those in the mouth. This restricts the delivery of nutrients and disease-fighting agents to the teeth and gums, increasing the risk of tooth decay and gum disease.
Flavorings. One of the big appeals of vaping, especially with young people, is the availability of various flavorings. But while they may have cool names like "cotton candy" or "cherry crush," the additives themselves and the compounds they create in the mouth can irritate and inflame oral membranes. They may also diminish enamel hardness, which dramatically increases tooth decay risk.
Mouth dryness. The vapor produced by an E-cigarette is an aerosol: Many of the solid particles for the various ingredients in the vaping solution are suspended within the vapor. The combination of all these chemicals and compounds can lead to mouth dryness. Not only can this cause an unpleasant feeling, it creates an environment favorable to bacteria that contribute to dental disease.
For the good of both your general and oral health, it's best to avoid vaping. The risks it may pose to your teeth and gums far outweigh any proposed benefits over smoking. The best course if you're a smoker wanting a healthier lifestyle, including for your mouth, is to undergo a medically-supervised tobacco cessation program to quit the habit. That's a far better way than vaping to protect your general and oral health.
If you would like more information on the oral hazards of E-cigarettes, please contact us or schedule an appointment for a consultation. You can also learn more about this topic by reading the Dear Doctor magazine article "Vaping and Oral Health."